The Classic Voyage South - Winter
on Coastal Ships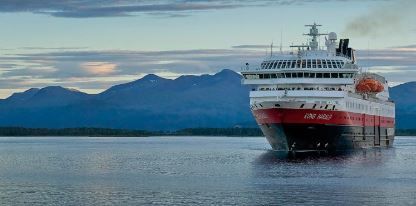 The Classic Voyage South - Winter
Awaken the explorer in you on this adventure from the Arctic wilderness of northern Norway to the world's most beautiful islands and fjords along the coast. Explore the rugged coastline as you go face-to-face with natural wonders and experience thrilling excursions.
Hopefully you will see the mesmerising Northern Lights, when sailing with Hurtigruten during wintertime. Above the Artic Circle, Hurtigruten will provide
...

Discover the Hurtigruten Difference
Hurtigruten's unique heritage, combined with highly skilled crews and a diverse fleet consisting of nimble, intimately-scaled expedition ships, enable us to offer you breathtaking nature-based experiences in remote corners of the world.
No matter what ship you choose to travel on, you will get the opportunity to connect with your inner explorer – that's a promise. Furthermore, you will be doing so in the footsteps of the great explorers
...